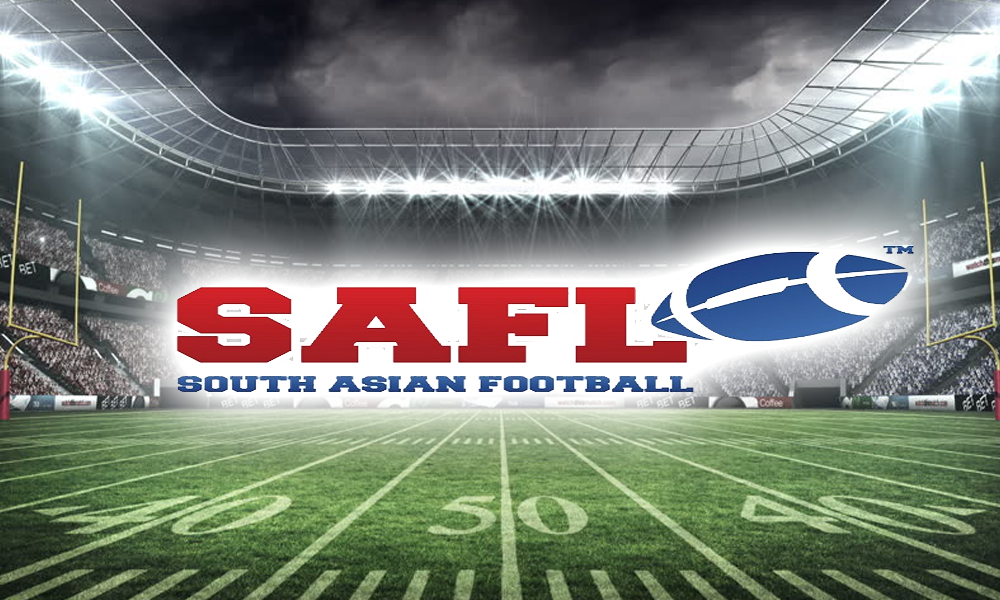 We want to welcome everyone to another season of excitement in the SAFL.  We have the same eight teams returning, but with additional talent.  Add in a year of meaningful experience and this year looks to be the best yet.

 

1

Browns

After pulling off the greatest comeback in SAFL playoff history, the Browns return looking to three-peat.  They've been down this road before, but that season ended with a dud. The Browns should be right there at the end that is if their defense can patch together some semblance of competence. Their O should be about the same as last year even with the added age.  So look for more of the same: sucky defense mixed in with a competent offense.

 

2

AK Santaali

AK Santaali returns with a singular goal: win the SAFL trophy. Anything less could leave an indelible mark on their psyche that they are not good enough to win it all.  They return the greatest offense in SAFL history. And their D ain't too shabby either.  But snatching defeat from the jaws of victory in the finals game has to leave them singularly focused on finishing the job. Though they may not go undefeated this year, expect them to offer an even more potent O and a tougher D.

 

3

Underdogs

The Underdogs have shed their label of novices.  After a few seasons, they are now wily vets.  Their talent pool is near the top but mismanagement, key injuries, and a general sucky attitude did them in last year. They need to suck it up and show up with resolve, otherwise, we may start to call them the underachievers.  They have added top-flight talent and should be able to sneak into the finals with a break here and there.  Expect their O to be top 3 and their D to be as well.

 

4

Savages

The Savages ended last year by laying an egg in the semifinals.  But that was an improvement over what they did the previous year.  They have been around forever yet they keep finding new ways to bow out.  Maybe this year they put it all together.  Maybe they don't.  What they will have is high-level talent and physical advantages on both sides of the ball.  They need their QB to not play with a cavalier attitude.  Scrimmages ended a long time ago.

 

5

Gators

The Gators were a feel-good story last season. For a few weeks.  Then they fell apart.  Their season looked like a bell curve when we thought it might look like a parabola.  Sometimes hype does you no good.  What they have are tough, grind it out, players.  They have plenty of experience.  So, we can reasonably expect them to gut out a winning record. They did end up at the 4

th

seed so we may see something similar this year. As long as their QB can stay healthy they will be in the thick of things. Hopefully, they won't use injuries as an excuse.

 

6

Bandits

The Bandits had an odd 2017 season. Even by their standards.  They had a sucky record but were surprisingly feisty in the playoffs.  They were outsmarted in the playoffs which is one place you never want to be outsmarted.  They have the physical attributes to succeed.  Will the mental side of the game be their undoing? We can expect a .500 or better record during the regular season. It's during the playoffs when they'll have to shed their gritty and tough label and finally win some games.

 

7

Elites

The Elites went undefeated in the win column in 2017. Then they somehow won a game.  Maybe they're slackers. Millennial tendencies. Who knows. We do know that they have added real good talent and a QB!!! To say they should improve is like asking if its hot in the summer.  How can you not from ZERO wins? What we know about the Elites is that they are determined to get better. And that's more than half the battle.  We can expect their D to be more disciplined and their O to be more structured.  Five wins seems like a tall order but , hey, why not?

 

8

Thunder

The Thunder managed to win more than one game in 2017. They went on a mini-run midseason and thought they were a top tier team. LOL! Then the clock struck midnight.  The Thunder went back to being the Thunder in the playoffs.  The Thunder have good athleticism, speed, and youth. What they don't have is direction. Someone call Zayn Malik. Expect the Thunder to play hard and come to the game with a plan. Otherwise it'll more of the same. Their new QB will experience some growing pains initially but should adjust as the season progresses. Having a good QB should help save this sinking ship.