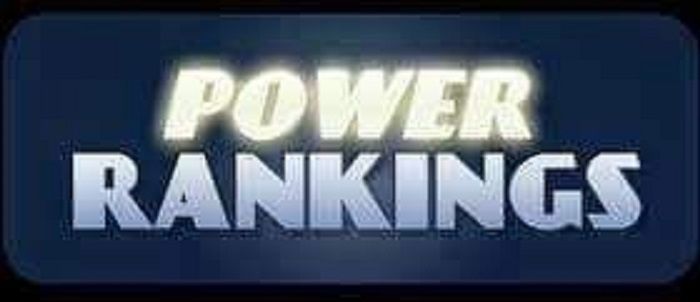 Welcome all to the 2019 SAFL season. This season is looking to be the best yet in league history. We have 10 teams this season vying to claim the coveted SAFL Trophy. Most teams are much improved over last season. The talent pool is the deepest yet and we're excited to see how the season unfolds as everyone tries to topple the Browns.
Season Outlook
1. Browns
They ended last season the saw way they ended the prior two seasons – beat AK in the finals. This team has looked sluggish at times. They've experienced internal conflict as well as external conflict. Every season the narrative is that this team is old and slow. But, every season this team reminds everyone that until they're knocked out, they'll be the favorites. The regular season hasn't been stellar for them. So we think another 4th place finish is in the cards.
2. AK Santaali
AK is on a 19-1 regular season streak. The lone loss was when they played without their MVP caliber QB. Let that sink in for a second. 19-1. They just don't lose. They have been steamrolling everyone and then they hit a wall in the Finals. It's not their O's fault; their D has given up 125 points to the Browns in the past three championship games. If there is one team without a visible weakness, this is that team. We expect them to end up as the #1 seed once again because they will most likely have the #1 offense and the #1 defense. We think they will keep playing hard until they finally lift the trophy once again. Just a warning to the other teams, don't expect AK to take their foot off the gas.
3. The Elites
The Elites are entering a critical time as a franchise: year three. Year three is when you make a move to the top or you accept your inherent limitations. The Elites were undefeated (in the win column) in year one and made tremendous strides in year two. They have probably added the most talent overall to their roster. They have dynamic playmakers on both sides of the ball. We believe its time for the Elites to be just that and establish themselves among the best. Only that might hold them back is inexperienced leadership. But something tells us all the college graduates on this team will figure it out. We feel a second place finish isn't unrealistic.
4. Cobra Kai
Cobra Kai enters year two in the SAFL, but they have no intentions of being satisfied with incremental improvements. They are trying to go from worst to first this year. They went all in in talent acquisition, acquiring an experienced and intelligent QB. They added playmakers on both sides of the ball. They've been practicing for extended stretches so we've been told. They can make a serious run to the top this year. We believe there will be an adjustment period to mesh all this talent.  We see this team ending the regular season at 4.
5. PrimeTime
PrimeTime is a rebrand of frankly a silly name, the Underdogs. You can be an underdog only so many times. Labeling yourself an underdog for extended periods is a cry for attention. The Underdogs have a good core and they added great pieces last year but they suffered from mismanagement. This year they retooled. They added who will probably quickly become the best QB in the league. They added some elite playmakers. Will they be able to blend everything into competent contenders? We think they will but it'll take them some time to get it right. We see this team ending up 5th after the regular season.
6. Gators
The Gators are back again. But don't tell a friend. This team, unbeknownst to anyone with a functioning brain, voluntarily keeps their roster small. Guess what happens when you that in the long game. You can't keep up. You have enough talent, but not enough help in the margins. Rumorville has told us to expect a new QB. The QB wasn't the problem last year, so we're not sure what fruit this change will bear. We just don't think a team with a limited roster can excel in the long game. We see a 6th place finish for this team.
7. Savages
The Savages have been around forever. They've been a successful franchise but not an elite one. They're multiple time first-round champions. But they've never made it past the semis. Whether that's poor execution, poor roster construction, or just a case of running into the wrong team during the playoffs, something has to change. The Savages are splitting into two. Now that could theoretically be a good thing or it could a bad thing. They're either gonna be more efficient or simply worse because of talent dilution. We think it's a combination of both. We don't see the Savages reaching the heights of last year in the regular season. Sometimes leaving things alone is best. We think the Savages suffer a dramatic fall in the standings to #7.
8. Bandits
The Bandits were a tale of two teams last year. The first half of the year they were like the ham and eggers you used to see on those weekend wrestling cards. They'd just show up, get beat, and collect a paycheck. The second half was a different story though. They put together a nice stretch of winning football and looked more competent and confident during the playoffs, even pulling off the biggest upset in the playoffs. They were surprisingly competent n the semis against AK and lost by one score. So why do we think they will end up 8th in the standings this year? It's primarily because their offense is a one man show. Smart teams can scheme to slow them down pretty quickly. Their defense was among the worst and with almost every team getting better at QB, we just think their O won't be able to keep up.
9. Thunder
The Thunder are bringing back a familiar face at QB, someone who lead them to quality wins in the past and has a good rapport with the team. That means the Thunder will now have a receiving core that's among the best in the league. The youth and speed are still there. Can the defense play smart and limit big plays? The offense will have to continue to put up a lot of points for this team to be winning some games. We believe the Thunder will be much better than last year but then again most teams have improved league-wide. We don't think the Thunder can gel quickly enough to become an elite team. The Thunder need a conjure up a winning plan and implement it. That's what will get them out of this neighborhood in the standings and to the penthouse.
10. Renegades
The Renegades are a new team but they are an old comprising of savvy SAFL veterans. So expect this team to be competent right off the bat. Expect this team to execute on O. The D is another story. Can they rotate well enough to play a competent zone? We don't think it's in their best interest to play man D. The Renegades also have a small roster. Adding some warm bodies goes a long way in keeping everyone fresh for the playoffs. While we like the QB here, we just don't think there are enough playmakers to ascend the standings. It's also very difficult to throw a team together on short notice and expect it to gel. We expect the Renegades to be looking up all season.