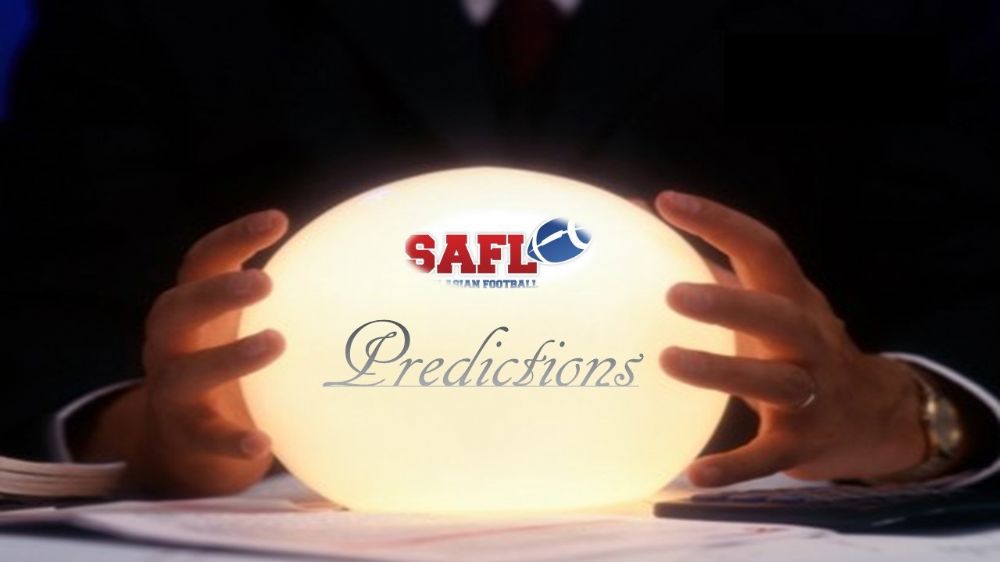 Upset Special!!
CK
routed the depleted Savages squad. That's 2 in a row for CK after their 1st week clunker against Prime Time. Yash didn't play the last game and Fabio stepped up and filled in admirably. CK just has a different look and vibe this season. They're playing with a chip on their shoulder and they're starting to believe in one another. Although they played the Savages and Thunder, sometimes a team needs those easy wins to get on a roll and go on a winning streak. Can they continue their winning ways and defeat the Elites?
Elites
The Elites continue to disappoint the league. They're now 0-3 and they're staring at an 0-4 start. This is as close to a must win as there ever will be for this team. They need to find their swagger and identity. Right now, they don't have an identity. They're just a collection of pretty good players that don't have much chemistry. They're defense is not terrible, but their offense has been awful. There's zero consistency, bad play calls, and predictable throws. They have only scored 36 points in 3 games!! That's 12 points per game. That is completely unacceptable for this franchise. They have way too much talent to be this bad on offense. They need to improvise on offense and take what the defense gives them. They've had a very tough schedule thus far. CK isn't considered a juggernaut by any stretch, so this might be the game they come out and flex their muscle.
QB matchup
We have to give the edge to CK, regardless if Fabio or Yash starts. They're both better than any QB the Elites throw out there. We're told that Mike Chu was their QB last week. They've had a merry go round of QBs this season. That is a recipe for utter disaster. Edge = CK
Offense
Elites are a very poor offensive team. They can't get any continuity on offense and the ball isn't being spread around enough. CK spreads the ball around. They're efficient enough on offense to be ranked 7th. Edge = CK
Defense
Elites are much better defensively when compared to CK. They're faster and have game breaking players.  Edge = Elites
Matchup
Can the Elites put up at least 14 points in this game? Can they get anything going on offense? CK is looking to win another winnable game to extend their record to an impressive 3-1. The Elites need this game BADLY. They can not afford to go down 0-4. All signs point to a CK victory, but something tells us Elites will edge this one out!
CK 21 – Elites 26
Thunder vs Primetime
Thunder
This team leaves us speechless every time. As soon as we think they hit rock bottom, they come out the following week and dive deeper into that bottomless abyss. No team can win without a QB in this league. That has been a league wide consensus since day 1. No QB = NO WINS. This is what continues to plague this team. We'd like to see what they can do with a good QB. It's extremely difficult for a team to win any games when they're offense is on the sidelines watching a tired defense running up and down the field. The only good news for this team is that there are 2 other teams that are 0-3 and another team 1-2. It's never too late to make a run. If they're going to make some noise, they desperately need a QB. There's an APB out for Jawid as we speak!
Prime Time
These guys are another great story. The Underdogs were down and out at one point during the off season. And then they picked up a few guys they've practically never played with. And now they're 2-1. Although they lost to AK, they went toe to toe with AK the entire game. That's extremely impressive. They're a well balanced team with a smart QB that continues to impress us.
QB Matchup
Marvin has been great for PrimeTime. He doesn't make any mistakes and is accurate with the football. The Thunder QB situation is a mess right now and we have no clue if Jawid will ever come back. Edge = Primetime
Offense
The Thunder put up a goose egg last week against a vulnerable Browns defense. They've only scored 13 points in 3 games. PrimeTime's offense ranks 5th in the league. Edge = PrimeTime
Defense
Prime Time plays a strong zone defense. The Thunder have great athletes on defense, but they tire out due to the amount of time they spend chasing down players. Edge = PrimeTime
Matchup
This smells like another blowout loss for the Thunder. This team is in desperate need of life on the field. Can they score 1 touchdown out there? The Prime Time defense ranks 4th in the league with 2 solid safeties. This is a cake walk for Prime Time.
Prime Time 38 – Thunder 12
Renegades vs Gators
Renegades
Renegades were blown out 26-6 by the Bandits. Here's another team that has very little continuity on offense and has little to no game breaking talent on the team. They're also a new team that's still learning to play together. Can they turn their season around? With Anwar as QB, yes they can! If you line up the talent on the team against most league rosters, they're just a bit underwhelming. In a league stacked with talent, they just don't have enough great athletes to compete. This puts a ton of pressure on Anwar to lead this team to victory. Renegades are going through typical new team growing pains. They now face a hungry Gators team looking to avenge a bad loss.
Gators
The Gators' Achilles heal is man defense. AK practically beats them every time they play one another. The Gators have added a few speedy receivers that they hope can beat opposing teams' man defense. Unfortunately, AK's defense was suffocating and receivers struggled to get open. The Gators have got to figure out how to beat man defense or else they'll never advance to the finals. Perhaps they need to watch a few Browns games to learn how to beat man defense. However, let's not neglect this team. They're a top 5 team and they're looking to rebound against a bad Renegades team.
QB Matchup
Anwar is a great QB and he needs weapons for his offense to thrive. Right now, they're lacking significant weapons. Gators QB Dean has been terrific so far. He doesn't make many mistakes and he has good chemistry with his receivers. We think Anwar is a better QB, but Dean has more weapons. Edge = Gators
Offense
The Renegades have only scored 47 points in 3 games. That's abysmal. The Gators are the second best offense in the league. Gators also have too much talent. Edge = Gators
Defense
Statistically, the Renegades are the worst defensive team in the league. They play a very soft zone and struggle playing man defense. The Gators are ranked 6th on defense. They play a predictable zone defense, but they have rookie of the year candidate Shady. Edge = Gators
Matchup
This game can get very ugly within the first few minutes. The Gators are just too good and the Renegades don't have the talent or cohesion to compete with them. Renegades are hoping that the Gators are short handed. Honestly, the only way the Renegades have a shot at winning is if the Gators field 5 players.
Gators 44 – Renegades 7
Browns vs AK
Browns
Shu and the Browns came out on fire. They were seeking  a strong come back performance after that debacle against the Gators. The defense played lights out as the Thunder struggled to even get a completion. Shu and his plethora of receivers looked very sharp and they shutout the Thunder. Was that loss against the Gators a defensive hiccup or can they build off their previous win? They will be severely tested this week against their rivals AK.
AK
AK beat the Gators 34-24. Richie and Kenny finally made an appearance which helps solidify AK's championship contention. They're a lethal team without them, but with Richie and Kenny, it makes them a championship favorite. As you well now, Richie provides a unique dynamic to this team. At their very best, they're the team to beat. We've raved about this team for years. Their main weakness is the Browns. AK plays its best against the Browns during the regular season. During the playoffs, it's a different story.
QB Matchup
Shu and Sims are hands down the best quarterbacks in the league. Both are accurate, smart and put up gaudy numbers every year. Both QBs have practically no weaknesses and have a ton of league experience. Which QB struggles the most in these matchups? We would have to say Shu. Right now, we're giving the edge to Sims. Edge = Sims
Offense
Both teams have explosive offenses. The Browns are the best offensive team in the league this season while AK is 3rd. This is so hard to decide. Edge = tie
Defense
AK has been one of the best defenses in league history. Their man defense is suffocating. They play their best against the Browns and we expect AK to smother them. The Browns defense shutout a bad Thunder team and will look to continue their dominance. Edge = AK
Matchup
All signs point to AK in this matchup. They'd like to avenge yet another playoff defeat in the hands of AK. They will come out fired up and seek to dominate the Browns. The games between these 2 teams bring out a huge crowd. There's a ton of electricity in the air when these 2 teams play. This will be a great matchup as usual!
AK 38 – Browns 32
Bandits vs Savages
Bandits
The Bandits are one of 2 teams to remain undefeated. This team is off to a fantastic start and they're seeking to continue their win streak. One aspect that still concerns us is their schedule. They've played the Thunder, Elites, Renegades and now the Savages. That's the easiest start to the season out of any team in the league. They were also very fortunate to beat the Thunder the first game. They won't dominate a team offensively, but they're very good defensively. They've only given up 25 points this season. That's an incredible number regardless of the opponents. At the moment, they're a title contender. We still need to see them against a quality opponent though.
Savages
It's very disappointing to see what happened to a once great franchise. They split the team apart, Hashim is injured and likely out for the entire season, and they don't really have a QB. Those are recipes for disaster. We still don't know why they split the team apart. They clearly should've kept the core together, but that's a story for another day. How can this team rebound against a dominant Bandits defense. They only scored 12 points in their last contest. We were told that only 5 players showed up also. The team is spiraling downwards and we just can't see them compete against the Bandits.
QB Matchup
Hashim is out so we have no clue who's going to QB for them. Jay has been a solid QB. He's putting up solid numbers with a very athletic team. Edge = Bandits
Defense
The Bandits are statistically the best defensive team in the league. The Savages were once a proud defensive franchise. They've taken a step back this year with their lack of depth. Edge = Bandits
Offense
Savages don't really have a QB. No QB = no guidance or chemistry on offense. The Bandits are a middle of the pack offense. They score just enough to win. Edge = Bandits
Matchup
This is a terrible matchup for the Savages. The Bandits vs Savages games resulted in defensive struggles and game changing players. Now, the Savages are depleted and are looking for answers primarily on offense. The Bandits have the makings of a championship team.
Bandits 32 Savages 12